Therapy kinesiology tape
We are offering the Pre cut Kinesology tape more than 13 years
We are currently offering the Pre cut tape to more than 1000 clients world wideMost of them are in Their own brand(product packing printed their own logo
One of our biggest client buying the tape from us only 500 rolls at the bigginning. But now, their are buying containers each years,
We are helping our client manufacture the OEM brand product.
Kinesiology tapes are normally come in 2 kind of packing
1. Packing 1 roll/packings: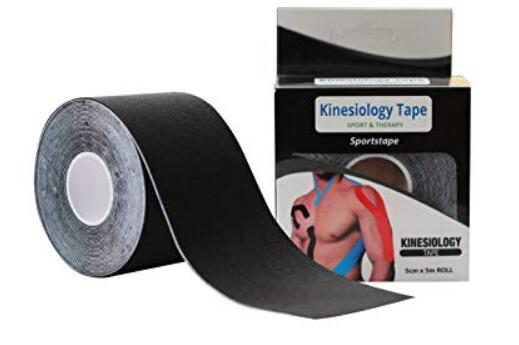 2 Packing: 12 rolls, 6 rolls/pack: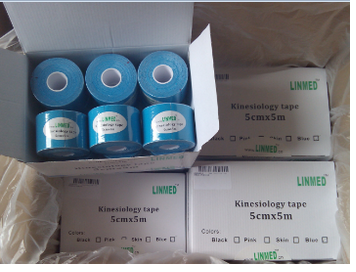 The most economy packing is packing in Rolls. Most of our client buying the tape in rolls.
Different colors of tape avaialble for your choice: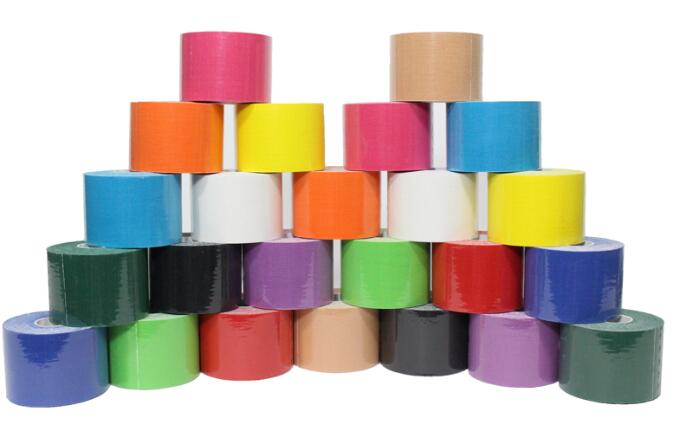 If you have special requriment, just let us know. We are offer ODM service as well.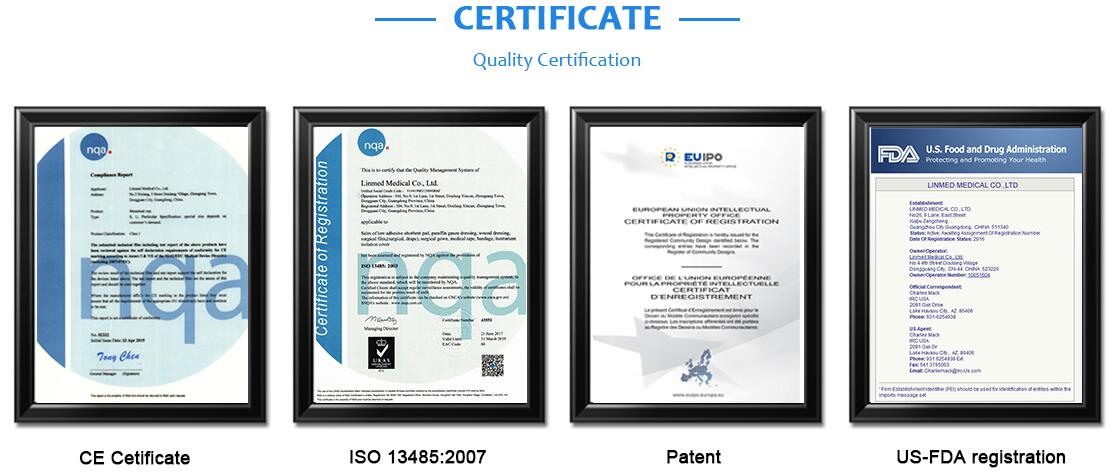 Or
Contact us via Whatsapp/Wechat:+86 13580514227
Skype:Jimmycrl
The effect of Kinesiology Taping
1. Normalize Muscle Functions.
It treats muscle pain due to overuse and troubles. The stressed muscles return to initial state from shoulder pain caused by holding heavy things, calf pain caused by walking too much, whole body pain due to long time exercise, cramp, etc.
2. Increase Circulation of Blood, Lymph, and Tissue Liquid.
Its normally called bad blood circulation and examples are treating shoulder stiff and cold feeling disorder. When circulation of blood and lymph goes bad, it sticks to one place and as it becomes clot, it starts to put pressure on nerves. Through taping, it gives space between skin and organs which helps circulation and improve all kinds of illnesses.
3. Reduce Pain
It stimulus skin and muscle which reduces neurologically. By nature, people themselves have function for reducing pain and it activates by attaching this tape.
4. Prevent from runoff of Articulation.
When muscles pulls bone due to abnormal stress, articulation might run off.
By pasting the tape, movement of muscles goes normal state and it prevent from runoff of articulation.